Platelet rich plasma (PRP) facial rejuvenation (aka Vampire facial), is an innovative skin treatment that is excellent at treating a wide variety of cosmetic issues and injuries.
In this treatment, your own blood platelets are harvested (autologous platelet rich plasma) and then used to stimulate collagen production and new cell growth, thus helping to improve your skin texture and quality of complexion.
What are the benefits of plasma treatment (face)?
There are many potential benefits and applications for platelet rich plasma injection therapy, leading to its widespread popularity for anti-aging and regenerative uses.
The healing properties and growth factors present in PRP treatment can be used for the following cosmetic benefits:
Reducing wrinkles and fine lines
Tightening the skin's surface
Replacing mild collagen and volume loss
Alleviate crow's feet
Reduce dark under the eyes
Acne scarring treatment
Rosacea (burst blood vessels typically caused by prolonged alcoholism)
Stimulate cell growth
Improves the skin tone and texture
Improves skin complexion
Helps with early signs of ageing
Helps skin complexion, promoting younger looking skin
Platelet rich plasma (PRP) injection therapy is most commonly used to target the face – particularly as a skin rejuvenation technique around the eyes, nose, and mouth. That said, it can also be used to target other areas of the body as well, such as the décolletage.
Other cosmetic procedures that use platelet rich plasma include alleviating hair loss, reducing stretch marks, and treating vulvovaginal autoimmune conditions like lichen sclerosus.
In addition to cosmetics, PRP is often used to accelerate the healing of injured tendons, ligaments, muscles, and joints.
What is PRP treatment good for?
Platelet rich plasma therapy is good for a wide variety of conditions, however, in cosmetics, it is primary used as a regenerative therapy to help with acne scars, reduce crow's feet, improve skin tone and texture, and ultimately stimulate collagen production for a smoother, softer, and youthful looking glow.
What does plasma do to your face?
Platelet rich plasma (PRP) can be applied in a few different ways. One such option is having the plasma spread over your face like a mask, followed by mirconeedling treatments (skin needling) targeting your forehead and cheeks, thus helping you to absorb the proteins and promote skin rejuvenation. This is often referred to as a 'vampire facial'.
The other option is the 'vampire facelift'. This is where the platelet rich plasma (PRP) is injected back into your skin, as you would a Dermal filler.
Is plasma treatment good for your face?
So, is plasma treatment actually good for your face? What are the potential side effects?
Platelet rich plasma (PRP) injection therapy is a relatively new and innovative treatment; so, while there hasn't been a huge amount of research done or evidence collected, it has been well-received by the cosmetics industry.
Many people who seek out PRP therapy from reputable cosmetic surgeons with significant medical expertise, experience positive results.
So, if you are looking to restore your complexion and achieve a more youthful appearance, plasma treatment is indeed good for your face.
In certain rare cases, depending on your skin type, the condition of the treatment area, and the quality of application, PRP therapy can yield negative results, such as:
Infection

Nerve injury

Pain at the injection site

Tissue damage
Other than these, the risks and potential side effects are very mild. In most cases, patients only experience minor irritation.
The fact is, as you are using your own blood, the therapy is actually incredibly safe – provided you receive the treatment from licensed medical professionals.
How quickly does PRP work?
The effects of PRP can often take between 4 and 6-weeks before they yield results. That said, while it isn't the fastest acting of cosmetic procedures, the platelet rich plasma will continue to aid in further healing and rejuvenation for a further 6 to 9-months.
How long does plasma treatment last?
So, how long do the effects of platelet rich plasma therapy last? Some studies have found that PRP injections can be effective for 6 to 9-months. However, some patients have found the effects to last up to 18-months – and in some cases, up to two years.
Is plasma better than Botox?
A common question that people ask is whether platelet rich plasma injections are better than Botox? That largely depends on what you are trying to achieve.
Botox injections are much cheaper, however, the effects do not last as long.

Botox results can be seen in as little as 3 to 4-days after the injection, with PRP taking weeks (though again, PRP effects last significantly longer).

PRP injections are also much safer than Botox, which fewer potential side effects and less risk involved.
Let's say that you have a special event coming up in a few weeks and you want to look your best; in that case some Botox could be suitable. However, for long term effectiveness and an all-round better treatment for your skin, PRP therapy wins.
How many PRP treatments are needed for the face?
There is no 'one size fits all' approach to PRP treatment, as not all patients are suitable candidates. This is because each individual is different; with various skin types, skin conditions, medical histories, and lifestyles. As such, however many PRP treatments are needed for the face, largely depends on you.
In any case, researchers have found that three treatments is the golden number for yielding the best, visible results. Three treatments might sound like a lot, but as the procedure is actually rather quick, painless, and non-invasive, most patients find this to be an optimal number.
Again, this all comes down to you. We would love to invite you to join us for a free consultation. That way, we can better get to know your skin type, medical history, any existing skin conditions that you might have, and what you would like to achieve.
We will then let you know what to expect, and how many treatments are likely to be needed. In any case, until we can see how your body responds to the first treatment, it will be hard to say.
If in the event that we believe PRP therapy might not be suitable for your skin type, other treatments may be recommended. Again, this is something that we will discuss in depth with you, before making any commitments.
Can you do microneedling and PRP together? – is it better?
Can microneedling treatments be combined with PRP? And is it better to do the two together, rather than one or the other?
As mentioned earlier, the 'vampire facial' is a cosmetic procedure that combines platelet rich plasma (being lathered on the face like a mask), and microneedling treatment. By adding PRP to microneedling, it has been found to speed up the healing process and potentially better-stimulate skin renewal growth factors. In other words, the combination of the two it is likely to produce better results than if you were to receive microneedling treatment alone.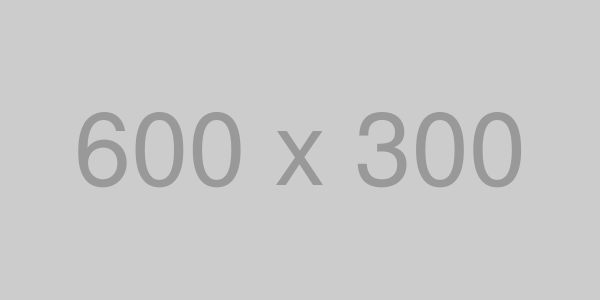 What can I do to get the best possible results with PRP?
In order to get the best possible results from your PRP treatment, you need to follow the instructions of your cosmetic surgeon very carefully. For example: we would urge you to avoid sun exposure after PRP therapy for at least 3-days, with 10-days being the optimal amount. Provided you follow such advice, you will notice the best possible results.
It is also important to note that using PRP therapy as a standalone treatment in lieu of a healthy lifestyle is not advised. If you want to have young, healthy looking skin, you also need to lead the kind of lifestyle that promotes it. For example: drinking heavily and smoking cigarettes is terrible for your skin. So, if you do both to excess, and hope for PRP to successfully hold off the signs of aging, the treatment won't be as effective.
However, when combining PRP with a healthy diet and regular exercise, you'd be amazed by the results that can be achieved!
The takeaway
In conclusion, PRP therapy is used to treat a wide variety of conditions (cosmetic and otherwise), has very few possible risks, is highly successful at yielding the desired results, and delivers excellent long term benefits.
In other words, if you are looking for one of the safest and most effective skin rejuvenation treatments available in the world of cosmetics today, you'd be hard-pressed to find a better solution than platelet rich plasma injection therapy.
We hope that you have found this article helpful. If you'd like to find out more about PRP, please do not hesitate to contact us today. One of our friendly advisors will gladly answer any questions that you might have and get you booked in for a no-obligation consultation today!